Check out my Lookbook. Follow my blog for outfits inspired by Disney, the Office, and everyday life!
CLICK HERE TO SEE THE OFFICE INSPIRED OUTFIT #1 - ANDY FROM TRAINING DAY
GOLDEN FACE - The Office Inspired Outfit #2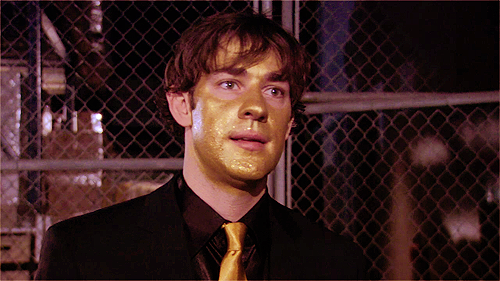 Inspired by Golden Face, played by Jim Halpert, in Threat Level Midnight - Season 7 Episode 17
This outfit is inspired by Goldenface's golden face, golden tie, and black suit and shirt!
Goldenrod and gray dress - Charlotte Russe
Black blazer - Charlotte Russe
Silver flats - Journey's … Click here to see another way to wear these shoes!
Golden necklaces and earrings - Vintage